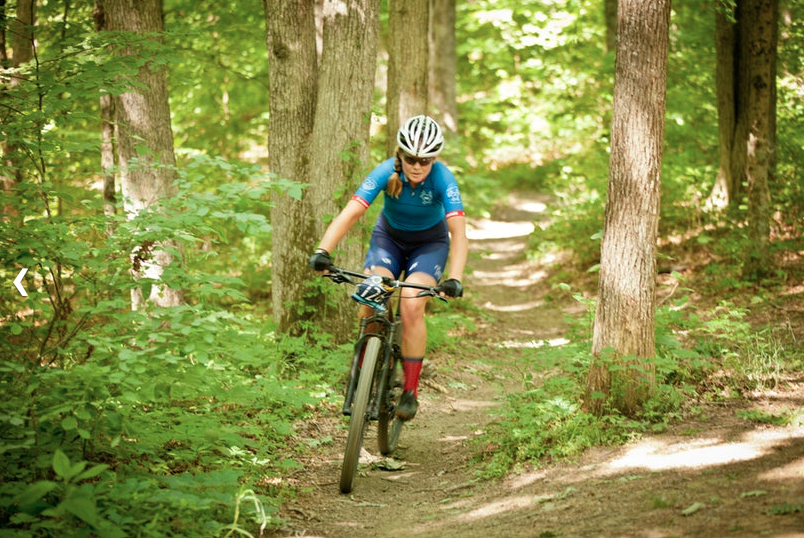 Indiana's mountain bike trails are better than most people realize or expect!
Morsches Park
Morsches Park, in Columbia City, Indiana, is just a short drive from Fort Wayne and also offers nearly 10 miles of mountain bike trails. The trails are just off of Highway 30, so are easy to access, and the park also hosts a playground and paved trails for non-riders to enjoy. Unlike Franke Park, the Morsches Park trails are not "leveled," but  are fun for beginners and advanced riders alike. Current trail information can be found on Instagram at @morschesparkmtb. 
Winona Lake Trails
Just a bit further from Fort Wayne are the Winona Lake Trails in Winona Lake, Indiana. These trails wind around the paved Heritage Greenway trails and offer a wide variety of off-road trails for all levels of rider. The sandy green trails are fast and flowy and the black trails challenge riders with steep, twisting climbs. The nearby Winona Lake Village is a great place to relax after a day of riding, with restaurants and shops for everyone. Trail information is located at https://winonalaketrails.com/ or on Facebook at Winona Lake Trails. 
DTE Energy Foundation Trail
These are by far my favorite trails in the area, and are constantly evolving and growing. As a part of the Michigan Parks and Recreation system, they do require a day (or yearly!) pass for entry, but is is worth both the fee and the 2.5 hour drive from Fort Wayne to Chelsea, Michigan. The DTE Energy Foundation Trail currently boasts 21 miles of built flow trails, all rideable by a beginner, but fun and challenging for advanced riders as well. The trails are bi-directional, so run clockwise on certain days of the week and counter-clockwise on other days, meaning that there are effectively twice as many trails to ride. Information on the trails is available at https://dtetrail.org/, with up-to-date trail closure information on Facebook at DTE Energy Foundation Trail. 
Potawatomi Trail
For a bit of old-school backcountry-style mountain biking, head up to the Potowatomi Trail in Pinckney, Michigan. Like the DTE Energy Foundation Trail, the park requires a Michigan Recreation Pass to enter. The trail is a 17-mile loop, and within about 15 minutes of the DTE Energy Trails if you're looking for a full-day of riding. The trail is probably best for intermediate riders, though there are no technical features that a beginner couldn't ride. It is not as smooth as the more modern "built" trails, but has the standard rocks and roots of traditional mountain bike trails, plus plenty of climbing for anyone looking to gain fitness. More information is available on the Pinckney State Recreation Area page on Facebook.
Franke Park
Franke Park, located just behind the Fort Wayne Children's Zoo, is home to around 10 miles of multi-use trails. The trails range in difficulty from the green beginner trails to the more challenging yellow and red trails. The park is open year-round, though, like most other mountain bike trails, is closed when weather conditions cause the trails to be muddy, as use during those times damages the trails. Up to date trail conditions can typically be found in the "Franke Park MTB" group on Facebook. 
Fort Custer
Also in Michigan, the Fort Custer Recreation Area trails are a great destination for riding (and also require a Michigan Recreation Pass). Just over 2 hours drive from Fort Wayne, the August, Michigan trails include three separate loops. The yellow trail is an easy, moderately flat, loop. The red trail is flowier, with more climbing and technical features. The green trail is a fun mix of the two others, with a bit of climbing and some technical features, but not as much as the red loop. Combined, the three trails are around 20 miles. 
Prairie Creek Trails
A newer trail system within easy driving distance from Fort Wayne, the Prairie Creek Trails are located just outside of Muncie, Indiana. They are growing quickly with the help of a number of dedicated volunteers and host weeknight group rides during the summer months. Information is available at https://prairiecreektrails.wordpress.com/ or on the Prairie Creek Trails Facebook page.
 Indianapolis Trails: Fort Harrison, Southwestway Park, Town Run
Indianapolis is home to several mountain bike trails. Each park has unique features. The Fort Harrison Trails are located at Fort Harrison State Park (you do need a State Park day or annual pass to enter) and are similar in style to some of the trails at Brown County State Park. Information on the trails is located in the "Fort Harrison Mountain Bike Trails HMBA" group on Facebook. The Town Run Trails and Southwestway Park Trails are both city parks with no use fee. Town Run Trail is about 6.6 miles of fast and looping trails just off of 96th street. Trail information is located on "Town Run Trail-Indianapolis" on Facebook. Southwestway Park is on the southwest side of Indianapolis and has a surprising amount of elevation change. It is a multi-use trail, but includes a fun flowy section, as well as some rooted technical trails. Up to date trail information for all users is at "Southwestway Park Trail Users" on Facebook.
Brown County
Brown County State Park is the furthest trail from Fort Wayne on this list, but also widely considered the mecca of Indiana mountain biking. Located in Nashville, Indiana, Brown County has a wide variety of trails, including built flow trails like Hobbs Hollow and the brand new Weedpatch, beginner friendly trails like Pine Loop, and challenging technical trails like Bobcat, Walnut, and the notorious Schooner Trail. As a state park, it does require a day pass to enter, but has fun and trails enough to make the drive and the park fee worthwhile. The most current trail information can be found at "Brown County Mountain Biking" on Facebook. 
There are certainly other trails within a 2-3 hour radius of Fort Wayne that I've failed to mention, such as Rangeline in Anderson, Indiana, Potato Creek State Park in South Bend, Indiana, and others. While northeast Indiana may not be a destination for mountain biking, there are trails enough to keep most riders busy every weekend all summer long–with variety and challenge for all levels of riders.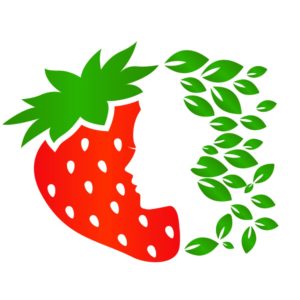 Abigail is originally from Fort Wayne, Indiana, though she spent four years (from 2013-2017) living in Dar es Salaam, Tanzania where she taught high school English, middle school P.E., and primary swimming at Haven of Peace Academy, worked as a YoungLife leader, and loved life on the coast of the Indian Ocean. She moved back to Fort Wayne in 2017, and recently bought a house in the North Highlands area. Currently, She race's mountain bikes for Team Neighborlink, AMP Human, and Osmo Hydration, as well as being a 6th grade English teacher at Maple Creek Middle School. She also work part-time as an Assistant Sales Manager and Marketing Content Creator at Summit City Bicycles & Fitness.