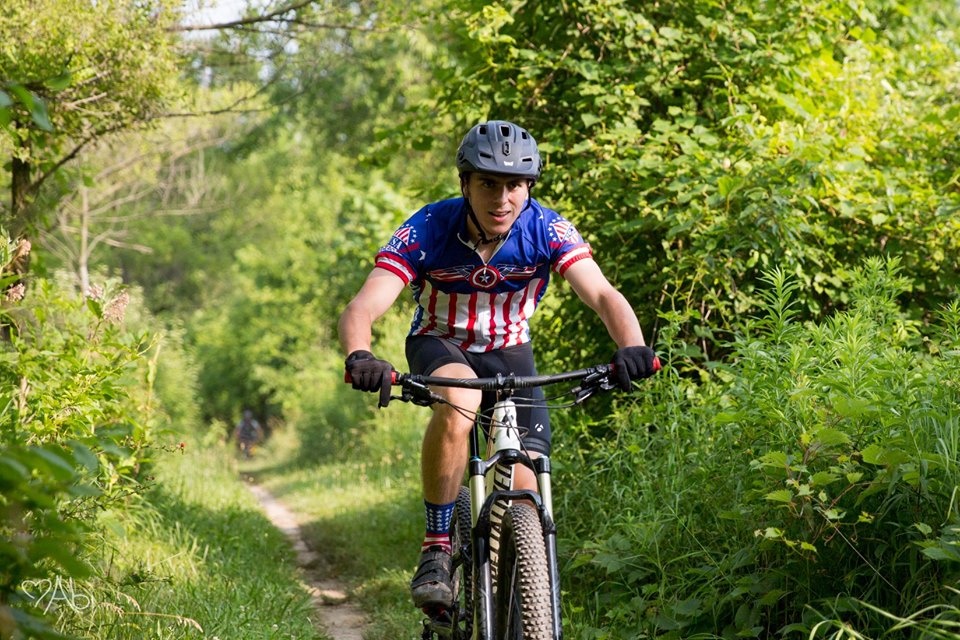 The North East Indiana Composite (NEIC) mountain bike team is a local team for middle and high school students in northeast Indiana who want to get involved in mountain biking. The team races in the Indiana Interscholastic Cycling League (www.indianamtb.org) and is a part of NICA (the National Interscholastic Cycling Association). The NEIC team philosophy is fun first and the central goal is for students to develop a strong body, mind, and character through mountain biking. There are no tryouts. Everyone rides, no matter their ability or skill level. Racing is optional.  

The NEIC mountain bike team hosts practices throughout the summer and fall months. All coaches and ride leaders receive background checks and are trained per NICA standards in concussion awareness, risk management, and first-aid. Coaches will assist students in performing bike checks for safety, in learning and developing skills, and in riding trails safely. 
Launched in June 2019, the NEIC team has already grown to over 15 members, with students competing successfully in MISCA (Michigan Interscholastic Cycling Association) races during the 2019 season. Practices rotate between Franke Park, Morsches Park, and the Winona Lake trails, with students continually improving their bike handling skills and developing their riding ability. The best part is–its fun!
To get involved, contact the NEIC Team Director, Jake Fitzmaurice, at NEICmtb@yahoo.com or 260-366-7574. You can also follow the  NEIC mountain bike team on Instagram at @neicmtb and Facebook at NEIC MTB.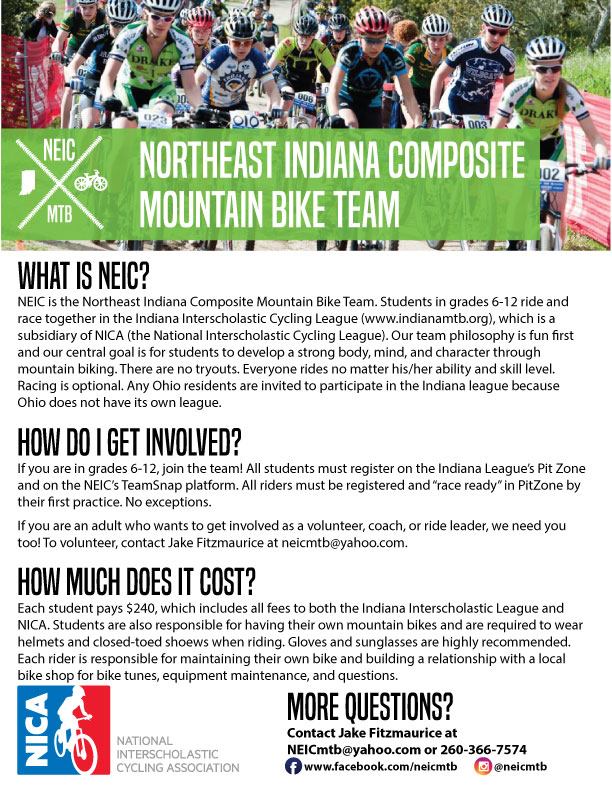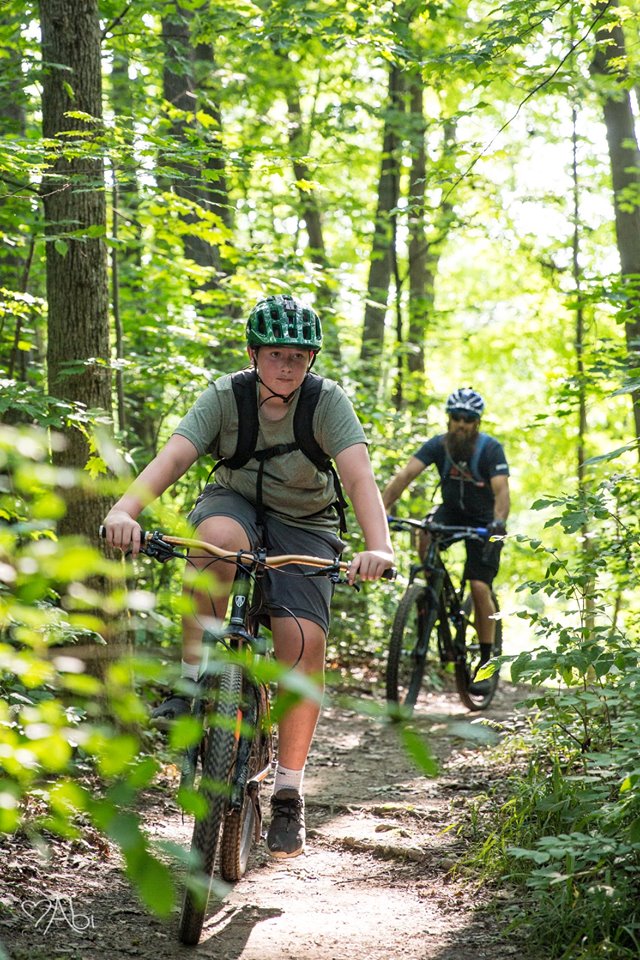 Abigail is originally from Fort Wayne, Indiana, though she spent four years (from 2013-2017) living in Dar es Salaam, Tanzania where she taught high school English, middle school P.E., and primary swimming at Haven of Peace Academy, worked as a YoungLife leader, and loved life on the coast of the Indian Ocean. She moved back to Fort Wayne in 2017, and recently bought a house in the North Highlands area. Currently, She race's mountain bikes for Team Neighborlink, AMP Human, and Osmo Hydration, as well as being a 6th grade English teacher at Maple Creek Middle School. She also work part-time as an Assistant Sales Manager and Marketing Content Creator at Summit City Bicycles & Fitness.