"'The Greatest Wealth is Health"
Virgil
I think most all of us would give a hearty endorsement of that statement!  Our goal is to share information on current health topics that are relevant to maintaining good health. We will also share our own journeys with different health issues and what we have learned through them.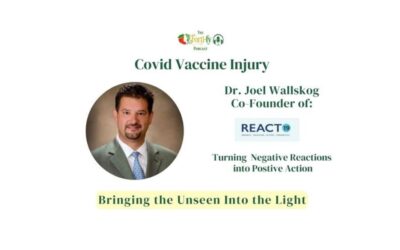 In this interview, Orthopedic surgeon Dr. Joel Wallskog shares what happened after receiving a diagnosis of Transverse Myelitis after his one and only Moderna vaccine in December of 2021.
Dr. Wallskog had a flourishing practice where he was beloved and respected by staff and patients alike. He averaged over 5,000 patient visits and performed 800 surgeries per year.
He is now permanently disabled, and his career has ended.
read more