Each week we'd like to take a moment out and share a few snippets of moms in our area  – doing what they do best – fortifying their families! 
This week we feature a moment from Heather and Janet.
First up is Heather.
Heather is a busy mom to seven kids ages 2- 13. She just has a knack for school organization  Heather is one of the moms from the co-op I wrote about here.
She shared her chore chart idea earlier this week on FB and stated:
This is going over well!!! The kids have to complete this card before any electronics. Then, when the card is completed they get to add it to the cup of their choice to hopefully win that prize. They didn't even watch tv because they found so many other things to do". 😁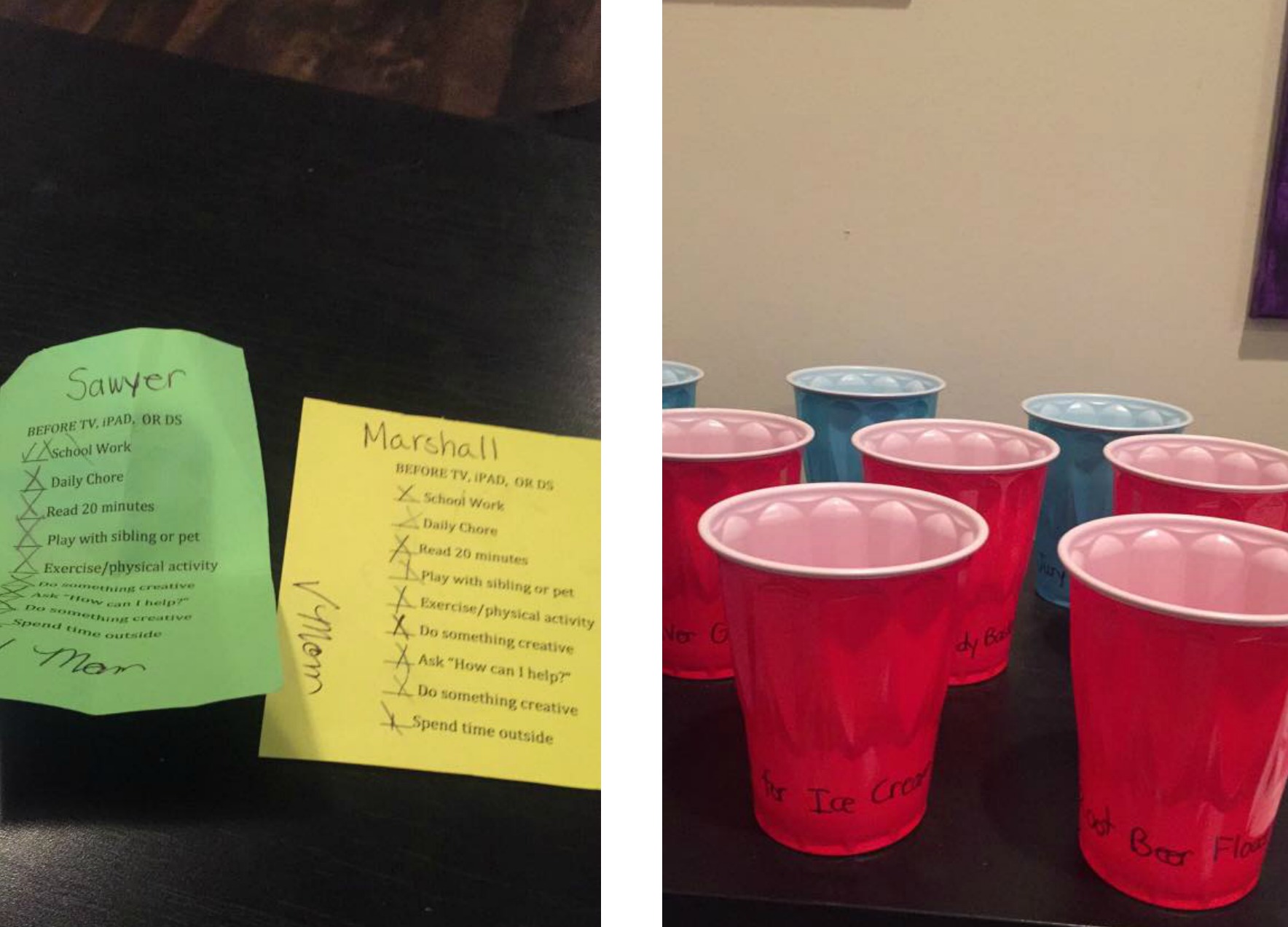 Some comments were:
What are the prizes? That's a really cool idea!
Heather: Pretty small /inexpensive things! Movie night with root beer float, movie night with Taco Bell (they love Taco Bell lol), trip to the park with a friend along, bike riding on the Greenway, candy basket, fishing with Dad, trip to the grocery store and auntie Ann's pretzel (they love when it is their turn to come along to the store with me alone😁), a visit to Jury Pool…..stuff like that!
I'm going to steal a few of these ideas for school this next year. 🙂
Heather:  you go right ahead!🙌🏻
The steadfast playful mom, Janet.
(This was originally written May 2017)
Janet is a mother of 9 children age 2 – 24 (I may be a little off on those ages) and is expecting their 10th in December. Yet, even being in that somewhat "yucky" feeling of the first trimester, she still headed off to Indiana Beach today with her "youngins" to brave hot temperatures, with stroller and diaper bag in hand, so her kids could have a day of fun with hundreds of other kids that were going.  You go, girlfriend!
She also does camp outs in the living room!   😉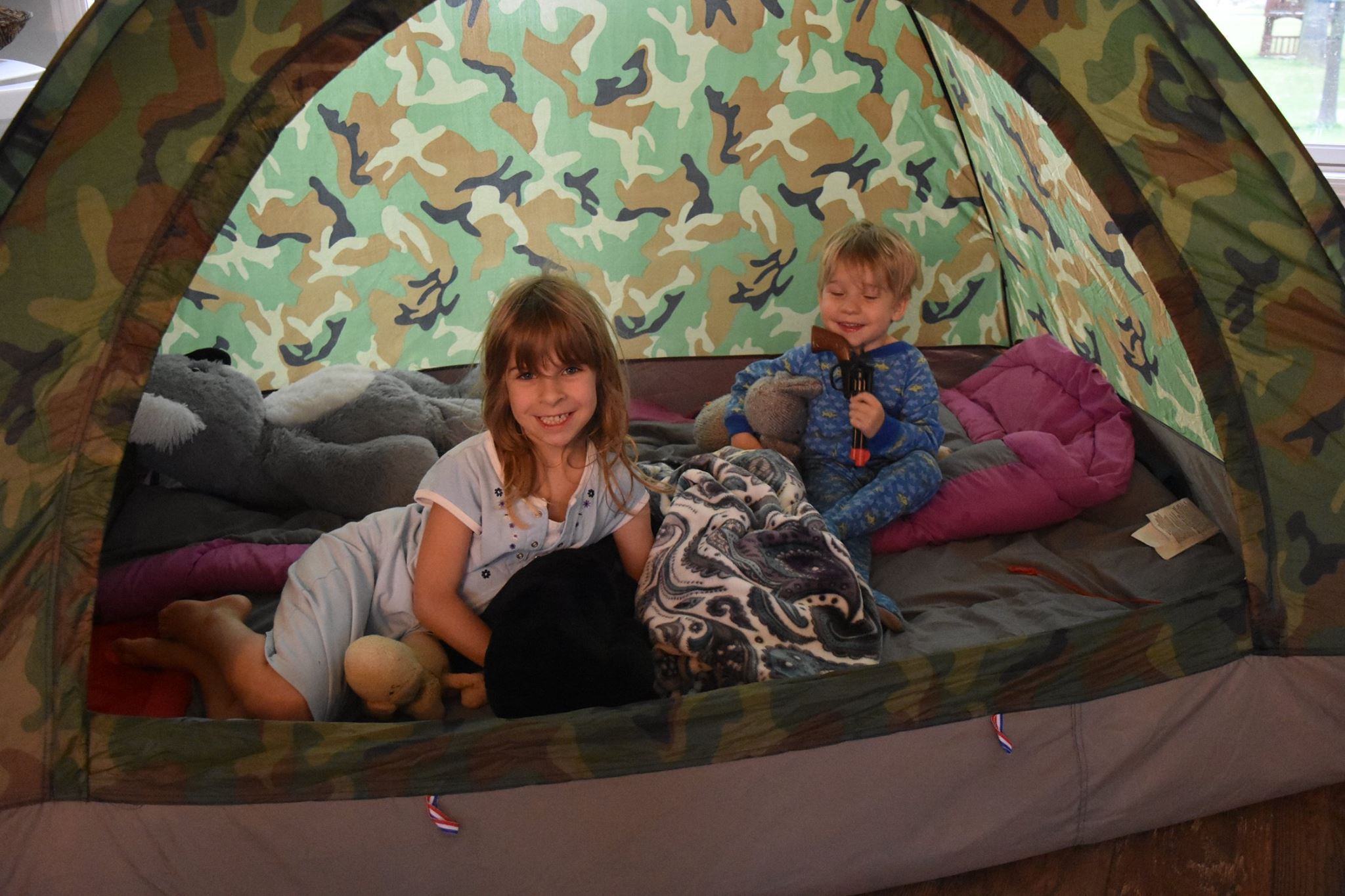 Kudos to you, Mamas – thanks for letting us share your stories!
Little by little, moment by moment, be encouraged to keep fortifying your world!

Save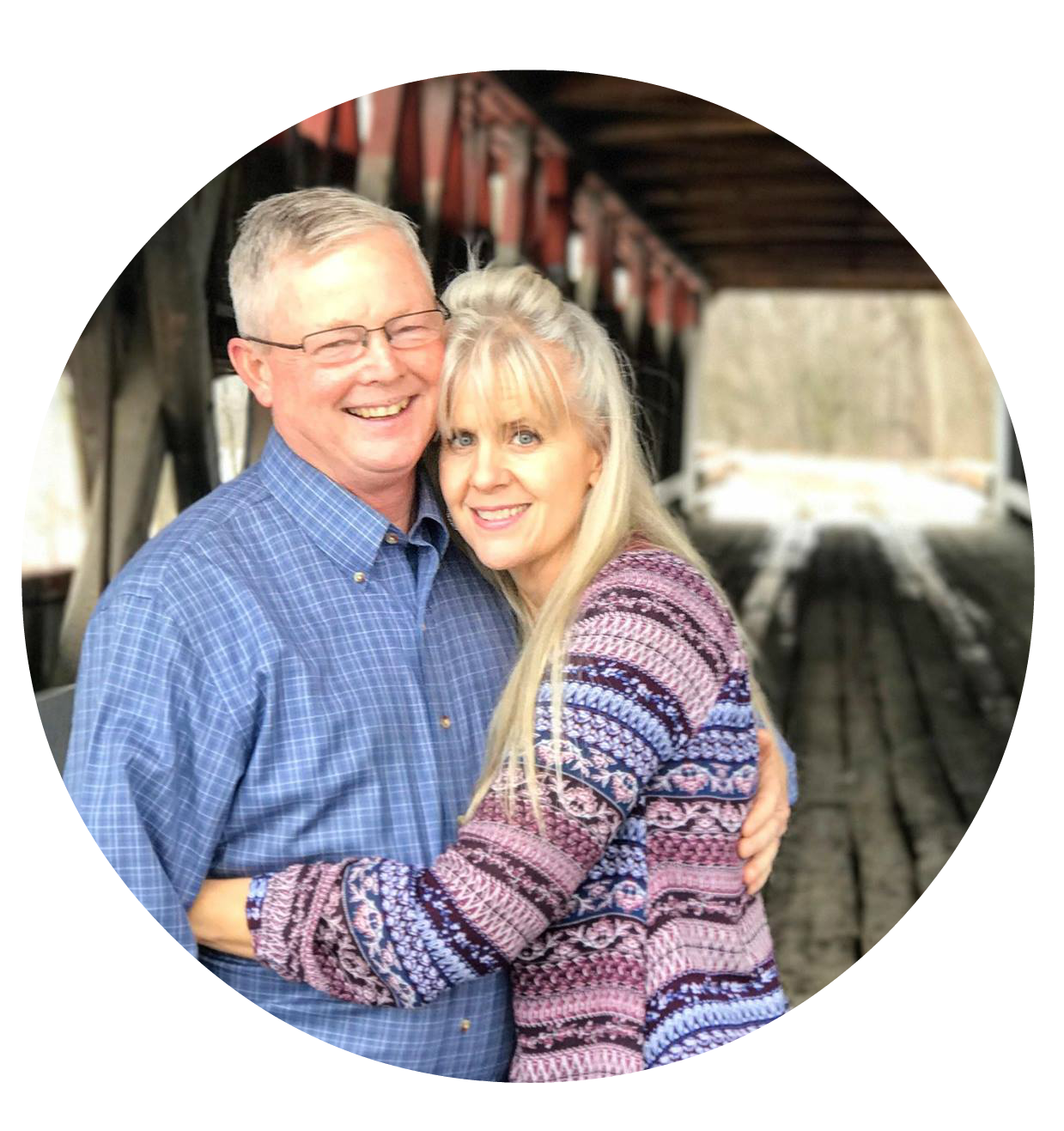 I am follower of Christ, a sinner saved by grace, trying to walk in the sweetness of life – resting in the strength of the triune God, who fortifies me daily with His righteousness, loving kindness and holiness of spirit. Read full bio here.