Living in the Fort Wayne, you can't really ever run out of stuff to do. There are so many great places to visit! One of my favorite places is the Foellinger-Freimann Botanical Gardens.
It is such a beautiful place! With everything from a tropical garden to the desert garden.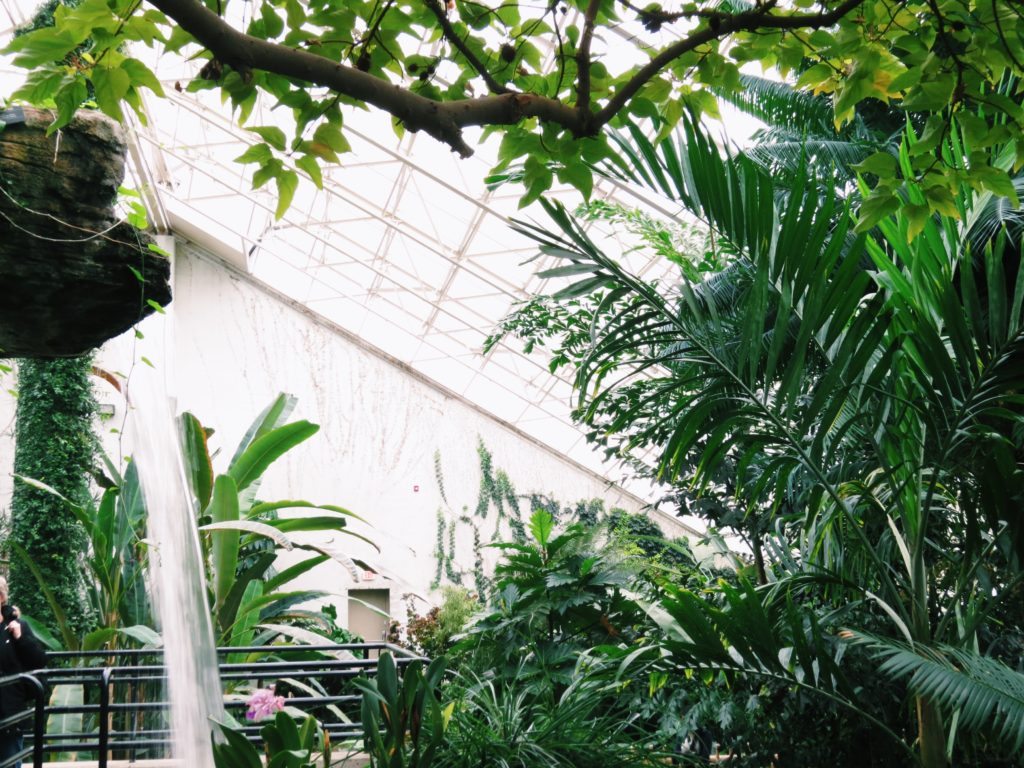 It is such a great place for pictures because you'll always have natural lighting and great weather because you're indoors!!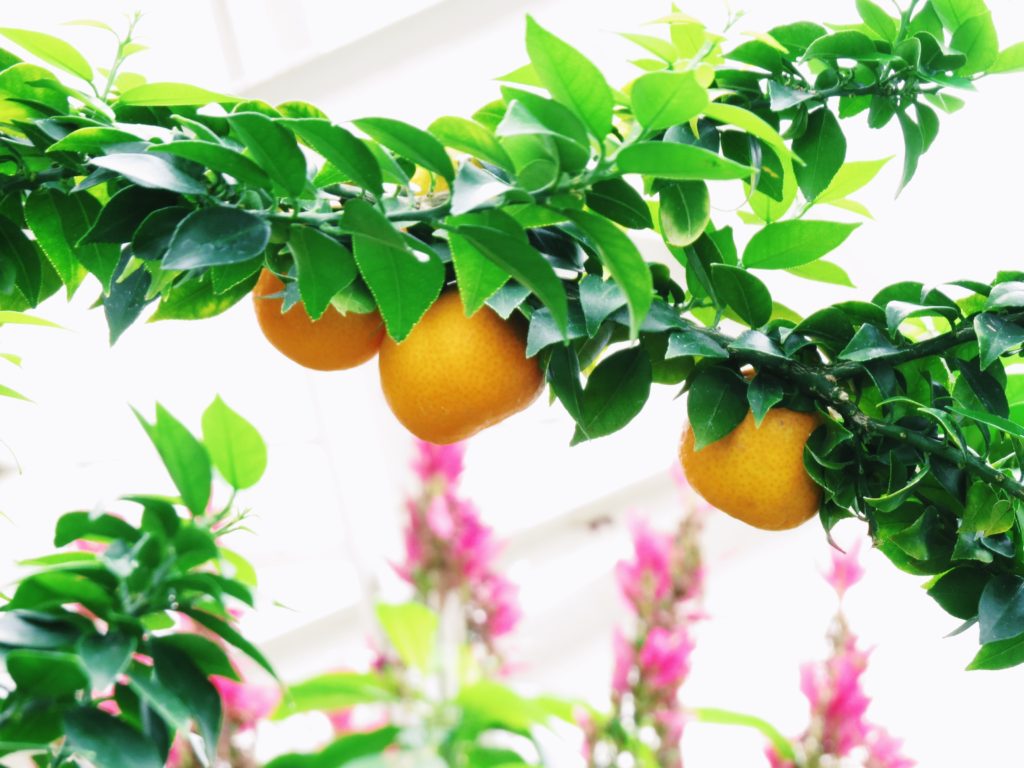 Not to mention how beautiful the photos will look with all the greenery & waterfalls!
I had the opportunity this spring to take some surprise engagement photos for my sister in the tropical garden. It was so fun to be behind the scenes (ducking behind bushes 😀 ) to capture that special moment! I love how the photos turned out!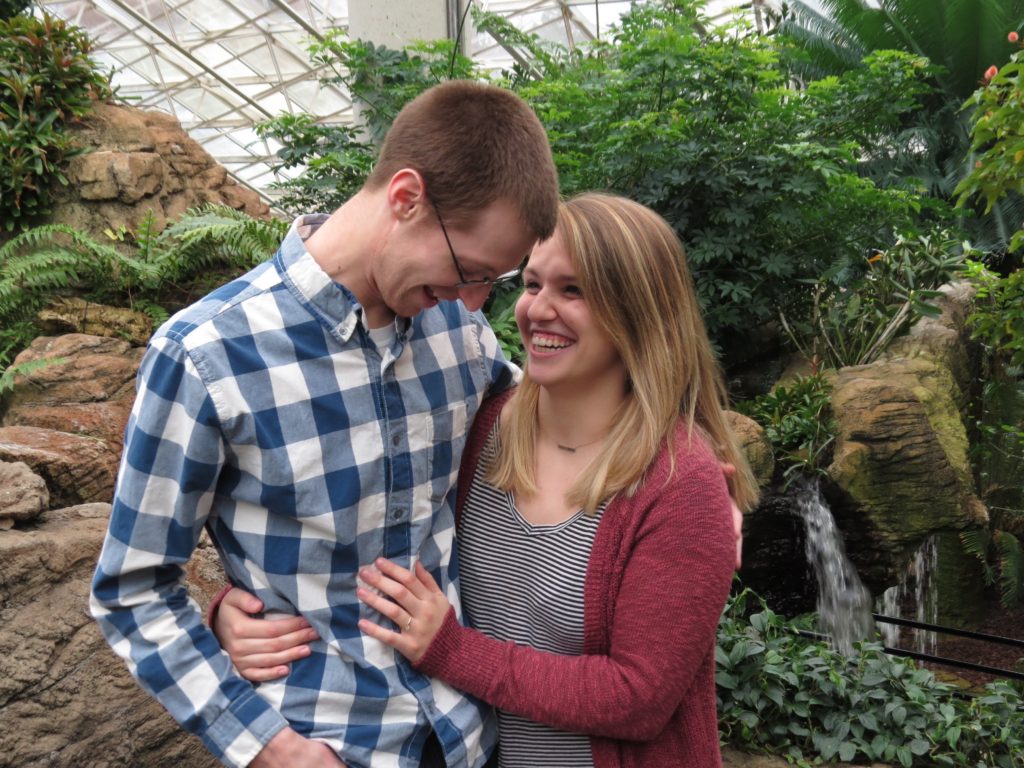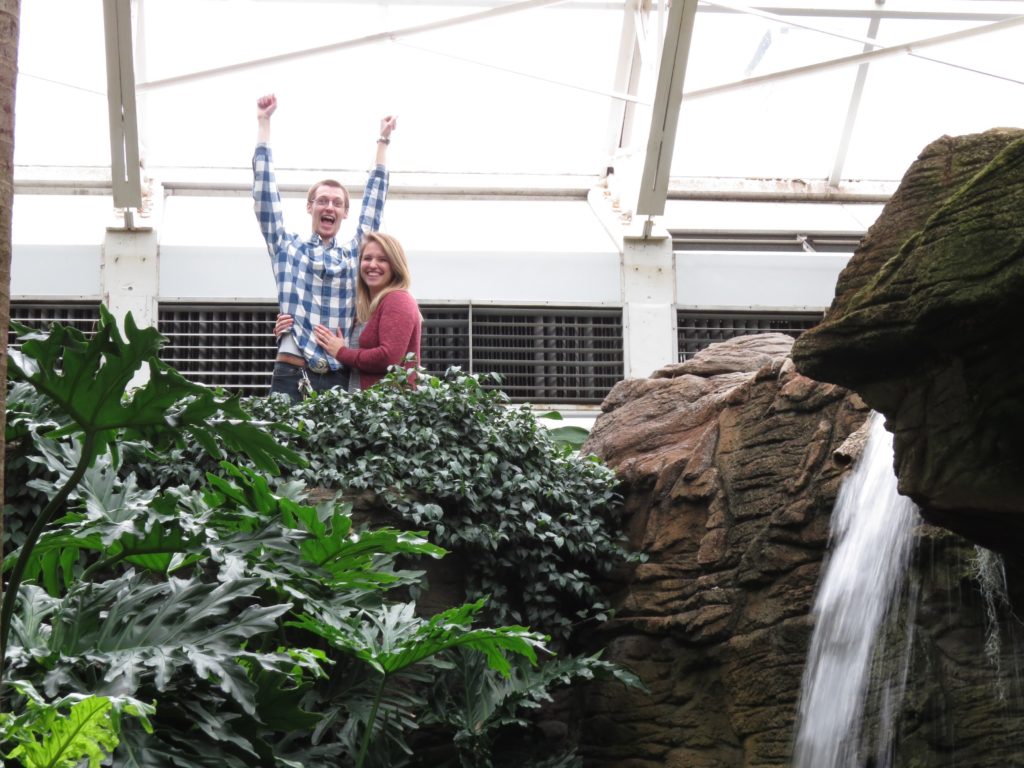 Check out this Fort Wayne Favorite!
Foellinger-Freimann Botanical Conservatory
Address: 1100 South Calhoun Street Fort Wayne, IN 46802
Open: Tues-Sat 10am-5pm; Thur 10am-8pm; Sun Noon-4pm.
Closed Mondays, Labor Day, Christmas Day, and New Year's Day.
Admission: Adults $5.00 / Children (ages 3-17) $3.00 / Age 2 and under free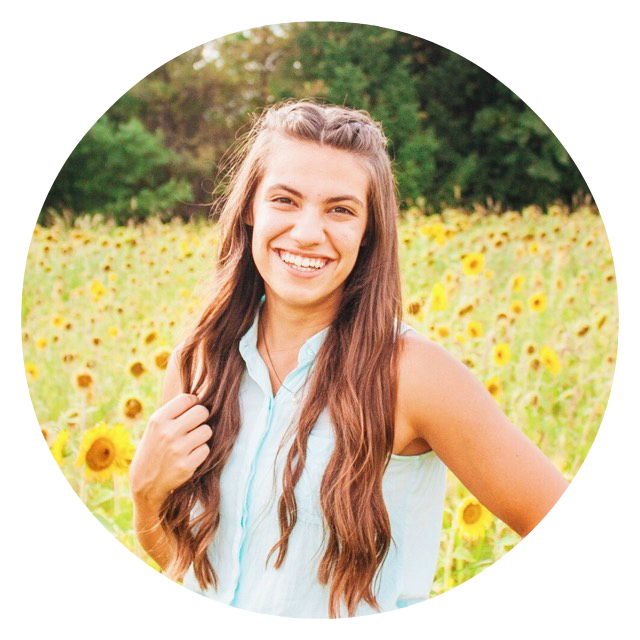 Hey! I'm Alaina. I am a girl passionate about photography, blogging, trying new things, and making everyday life an adventure. Here, I'll show you some of my favorite places and things to do around Fort Wayne and share with you some photos and stories from my favorite events & activities.
There is always something to do in Fort Wayne!