Lots of different activities happening around the area this weekend to forti-fy you and your family!
There are still a few Farmer's Markets you can catch yet: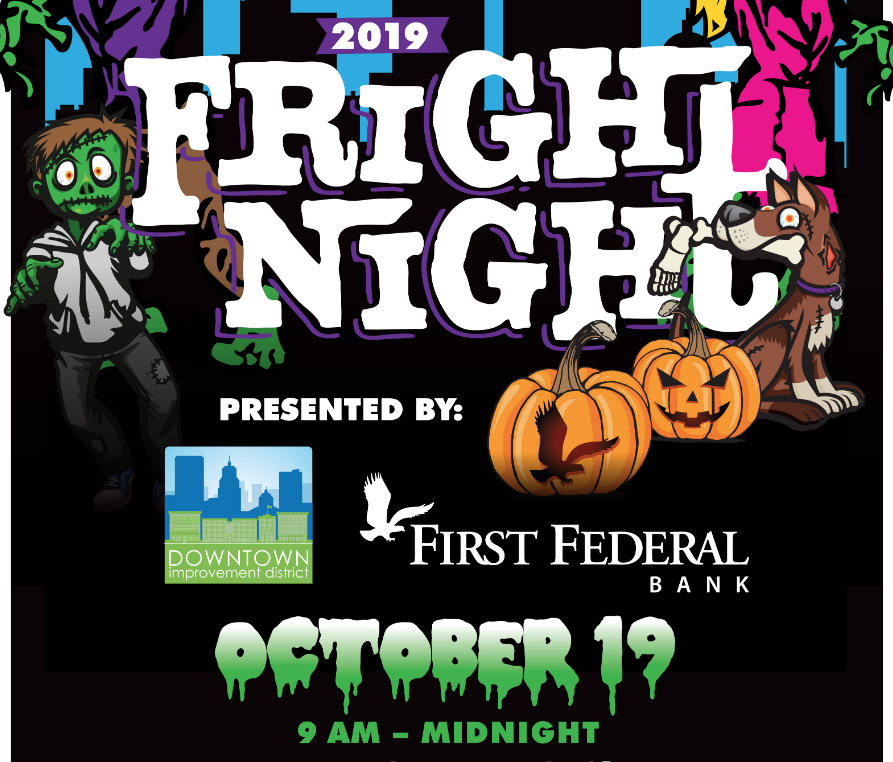 There is a MASSIVE amount of activity  – 40 different events – going on all day this Saturday!
Click here for all the details.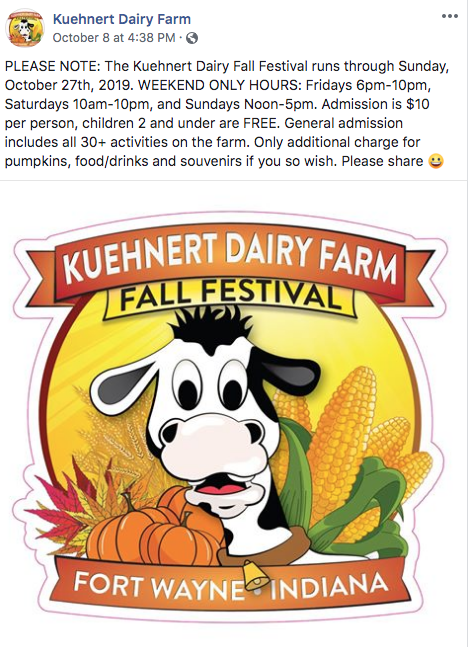 The Kuehnert Dairy Fall Festival
 will run for seven weeks, with the opening day on September 13th, 2019 , and continued through October 27th, 2019. Admission includes all activities on the farm including: visiting the freestall barn, where the cows spend their time and eat; learning how baby calves are cared for; view modern farm machinery and watch robotic technology milking the cows! Activities included dairy cows, baby calves, 5-acre Corn Maze, Straw Mountain, Corn Pit Play Area, Cornhole Games, Tile Swing, Holy Cow Football, Pumpkin Checkers, Moo-go-Round, Tether Ball, Milk Bottle Bowling, Nutrition Stations, Hayrides, Robotic Milking Facility Viewing Room, bonfires, Pumpkins and pumpkin painting, Milkman's Hamster wheel race, 2 Ninja Warrior courses, Jenga, Milk Truck Express, Scavenger Hunt, photo opportunities, Playground area, Jump Pad, and Farm Tours. 
New for 2019 – pedal kart track!
 Visitors enjoyed delicious dairy snacks featuring soft-serve ice cream, grilled cheese sandwiches, ice cold milk, and a hotdog and smores while sitting around a bonfire only feet away from the cows.
Located at: 6532 W Cook Rd. Fort Wayne, Indiana 46818, Take Hwy 33 North off West 30
Chick here for their website and lots of pictures and more info on this event.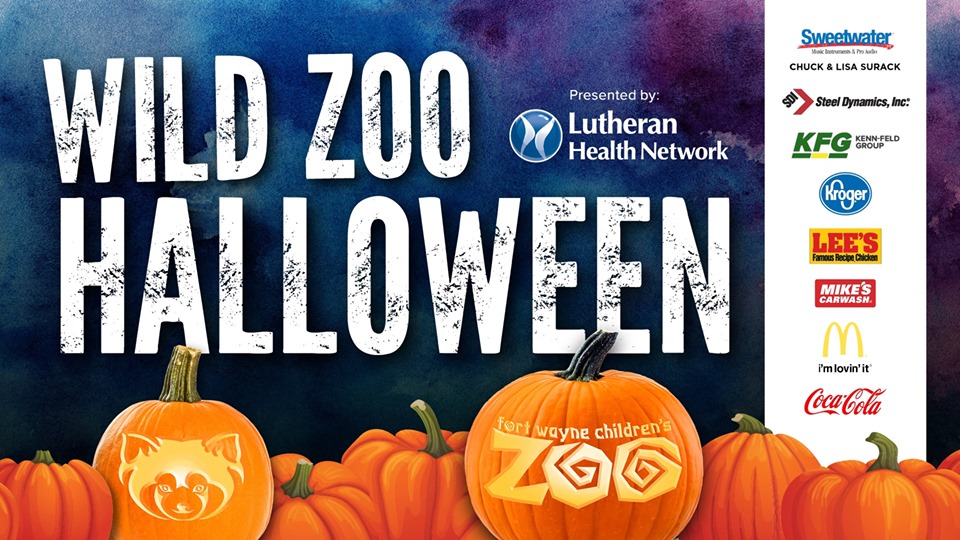 WILD ZOO HALLOWEEN
October 11 – 13, 18 – 20, 25 – 27 / Fort Wayne Children's Zoo
Break out the costumes and enjoy some merry-not-scary fun during Wild Zoo Halloween See your favorite zoo animals, explore the Treat Trails, pick out your own mini pumpkin, and more. All info can be found here: https://kidszoo.org/

Fun for all ages; the 12-acre maze is the LARGEST in Northeast Indiana and features a new design every year. The events area includes games, 20 ft tube slide and other activities included in the admission price. Walkthrough the 6-acre pumpkin patch and select your favorite pumpkins and gourds to purchase. Held annually mid-Sept thru October. All info can be found here.
FARM SITE ADDRESS 3150 County Road 43 Waterloo, IN 46793
Friday 6:00 PM – 10:00 PM Saturday 12;00 PM – 10:00 PM Sunday 12:00 – 6:00 PM Please note; Ticket booth sales stop 1 hour prior to closing.

Halloween Spooktacular
Auer Performance Hall, Rhinehart Music Center,
Purdue University Fort Wayne. 
Get all the details here.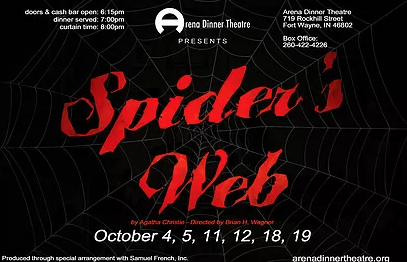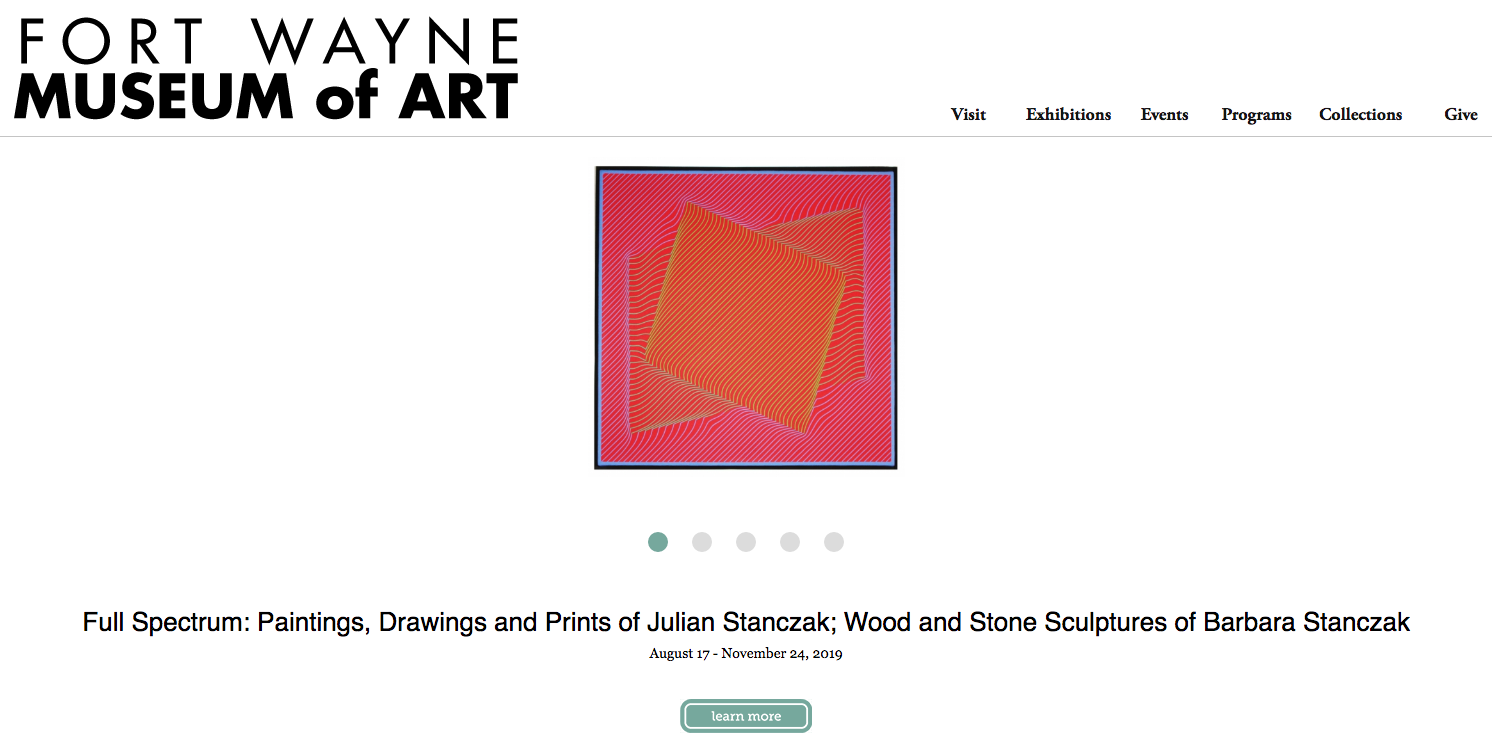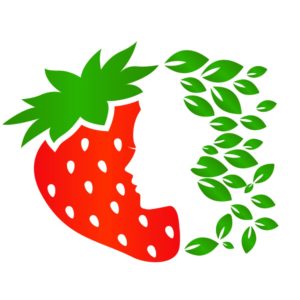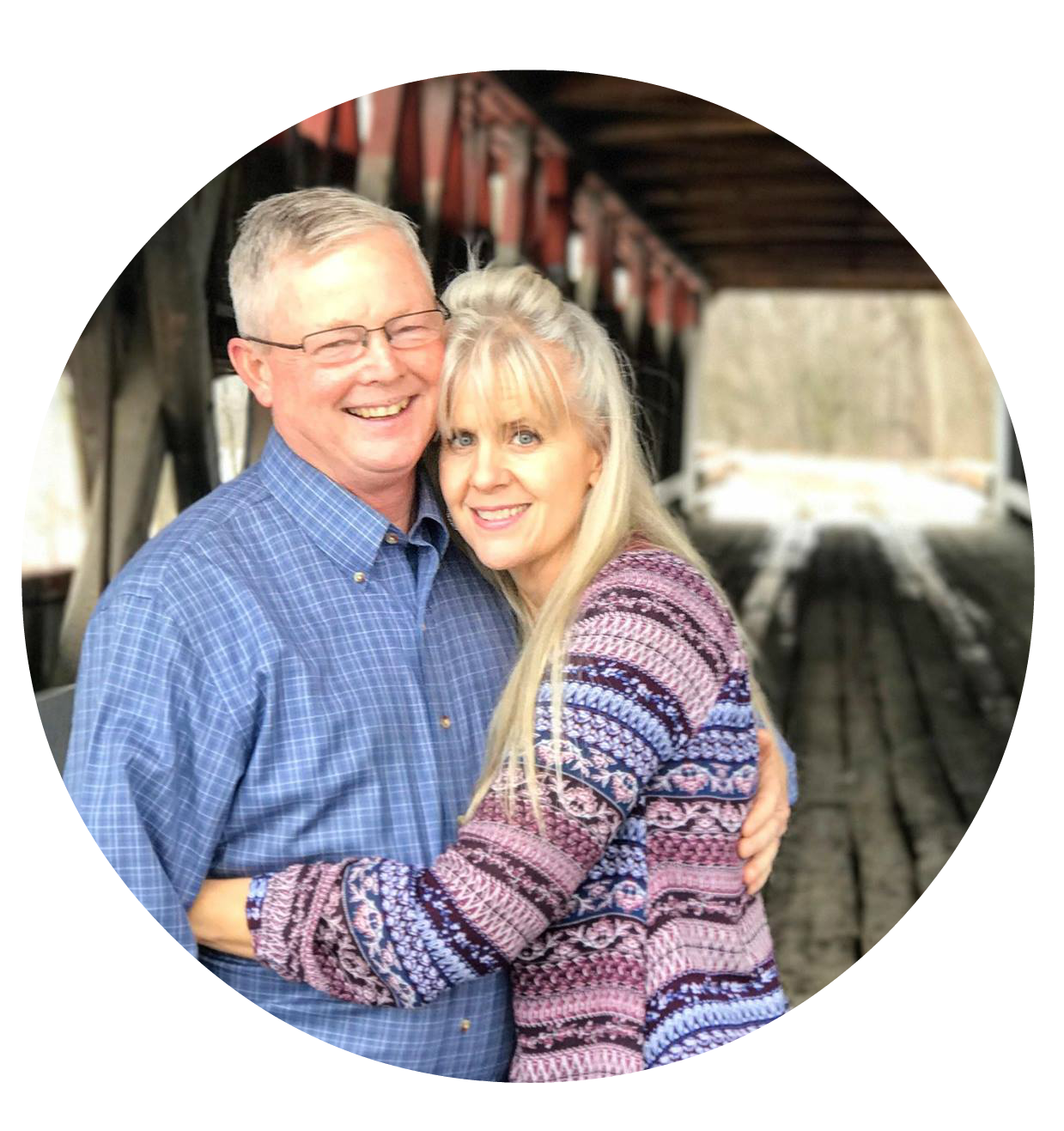 I am follower of Christ, a sinner saved by grace, trying to walk in the sweetness of life – resting in the strength of the triune God, who fortifies me daily with His righteousness, loving kindness and holiness of spirit. Read full bio here.