As of this year, I have the pleasure of homeschooling two of my children, rather than one. My eldest is in first grade now and my second born is in kindergarten. My parents homeschooled me for most of my primary and secondary school years, so you might think I would be a natural at this. But I was the baby of the family, separated from my siblings by five and ten years, so I do not necessarily have a lot of natural insight into schooling multiples.
Now days, for my generation, the moto seems to be 'more is better' in all areas of life;more coffee, more selfies, more Instagram posts, more self-care, more free pintables. It is not inherently a bad thing to have more of something, someone, some idea…but I was finding that the influence of my peers was saying that I needed to be 'pinning' and printing the innumerable free pintables available to give my children the absolute best homeschool experience. I fell sway to this influence when my eldest was beginning his pre-school years. I did not (and still donot) have internet at my home, so I would walk over to my in-law's home, lay my children downfor a nap, log onto one of their computers and start 'pinning' and printing until my eyes buggedout of my head. I probably still owe them a ream of paper and new ink for their printer. I bought a file folder organizer and manila folders; I picked a weeklong theme for every letter of the alphabet and printed everything I could find on that theme. I even came up with a craft foreach theme and letter. I was armed and ready for pre-school.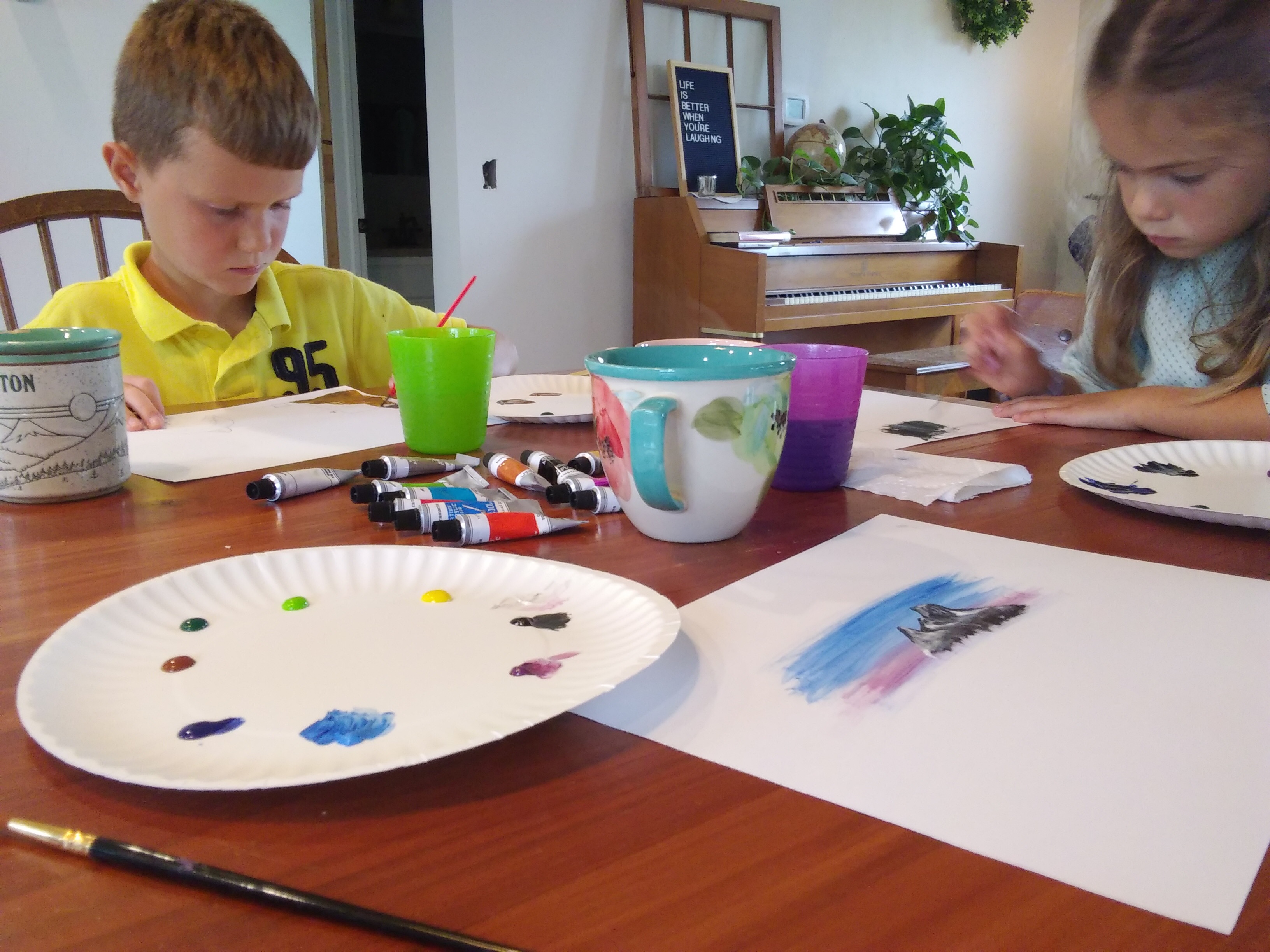 When pre-school started, I had an infant and a baby on the way, in addition to my preschooler. We dove into the fun of the ABC's with gusto, and we did have a good time. But, along the way I would find that I couldn't quite do 'all the things' I intended. I would end up feeling a little guilty that I did not accomplish all the school plans for the day. Pretty soon we were weeks behind on our alphabet schedule and my craft supplies were dwindling. I couldn't keep up with my own pre-school schedule! If I was failing at pre-school, how was I ever going to hack it with the coming grades and knowing I would be schooling multiple children at once? Needless to say, we dragged our way through the school year, had another baby and I lost myself in the care of our new infant, putting thoughts of the next school year on the back burner for a while.
Fast forward to this year now. To set the scene, in May we broke ground on a large addition to our home. We hired some aspects of the construction out and tackled large
portions of it ourselves,mostly electrical and finishing work. In July we basically said 'goodbye' to my husband for the next two months, and counting, as he buried himself in working on the house after work every day to have if finished by Thanksgiving of this year. The children and I moved out for two weeks during some of the messiest times, and the rest of the time we lived at home in the total chaos of construction. We also learned we were pregnant with our fifth baby during this time.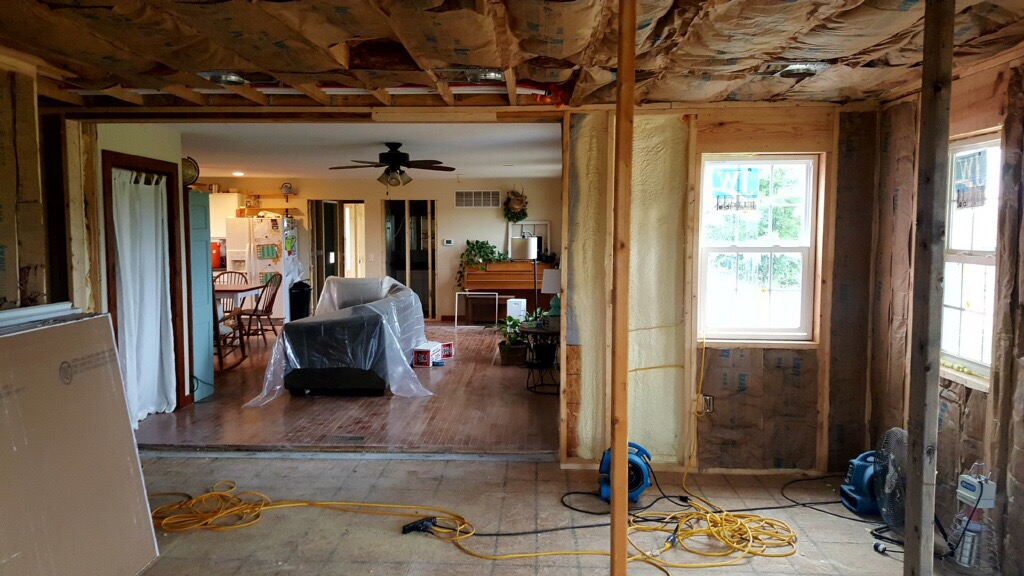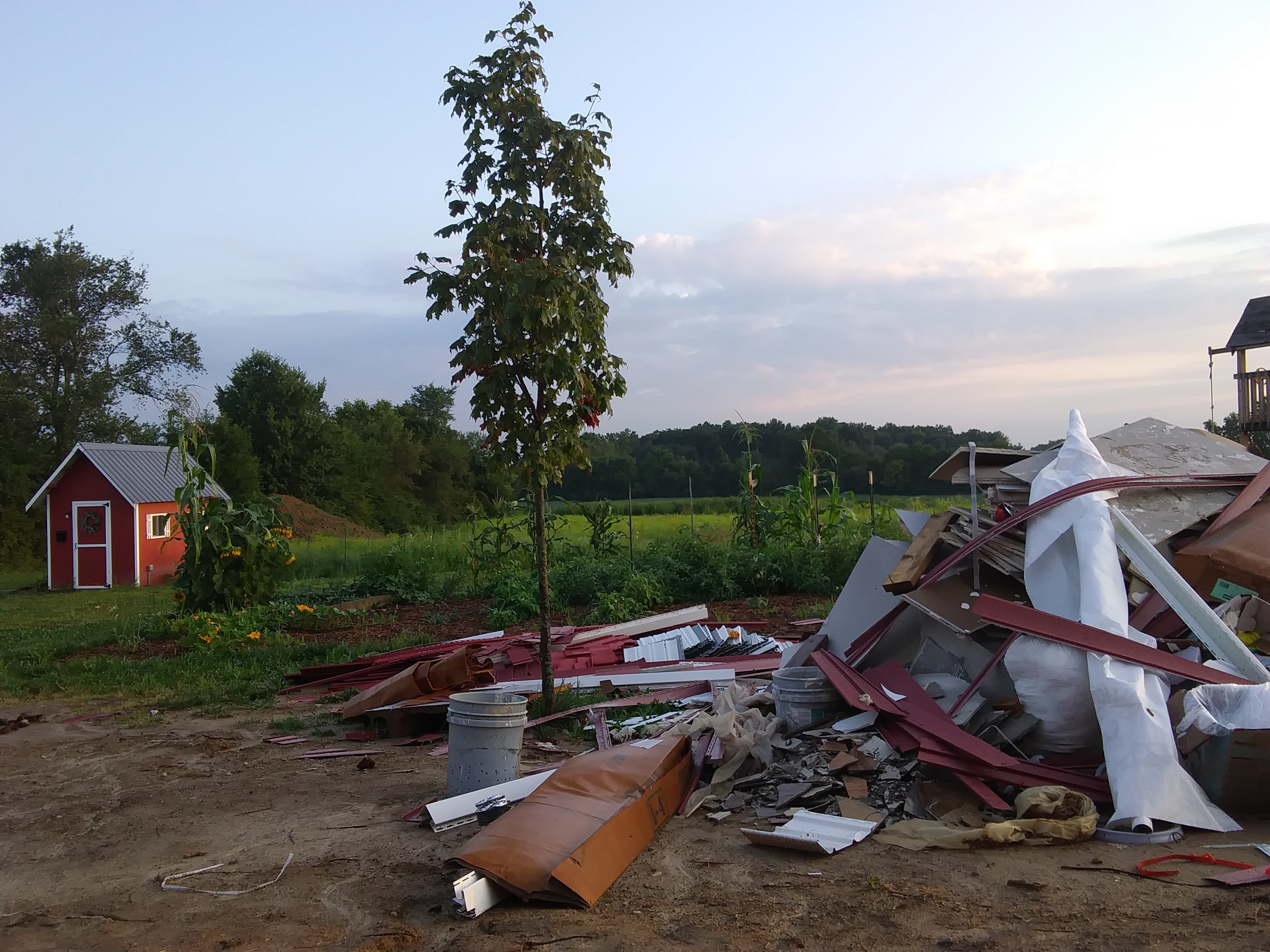 Seeing how life was looking for the foreseeable future, I decided it was high time for some advice from my older-wiser homeschool mom friends who have a lot more experience than I do. Over the summer I sought out a few ladies by simply asking them, "What are your top tips for homeschooling multiples?" The overwhelming response was, "Keep it simple!" The more I heard this mantra the more relief I felt. My peers were still Pinteresting frequently forschool; some are more research oriented and they spent months researching new curriculumthat was trending, others chose one company and used only their books for every subject. None of this appealed to me, but it seemed like the thing I should be doing…until I heard "Keep it simple."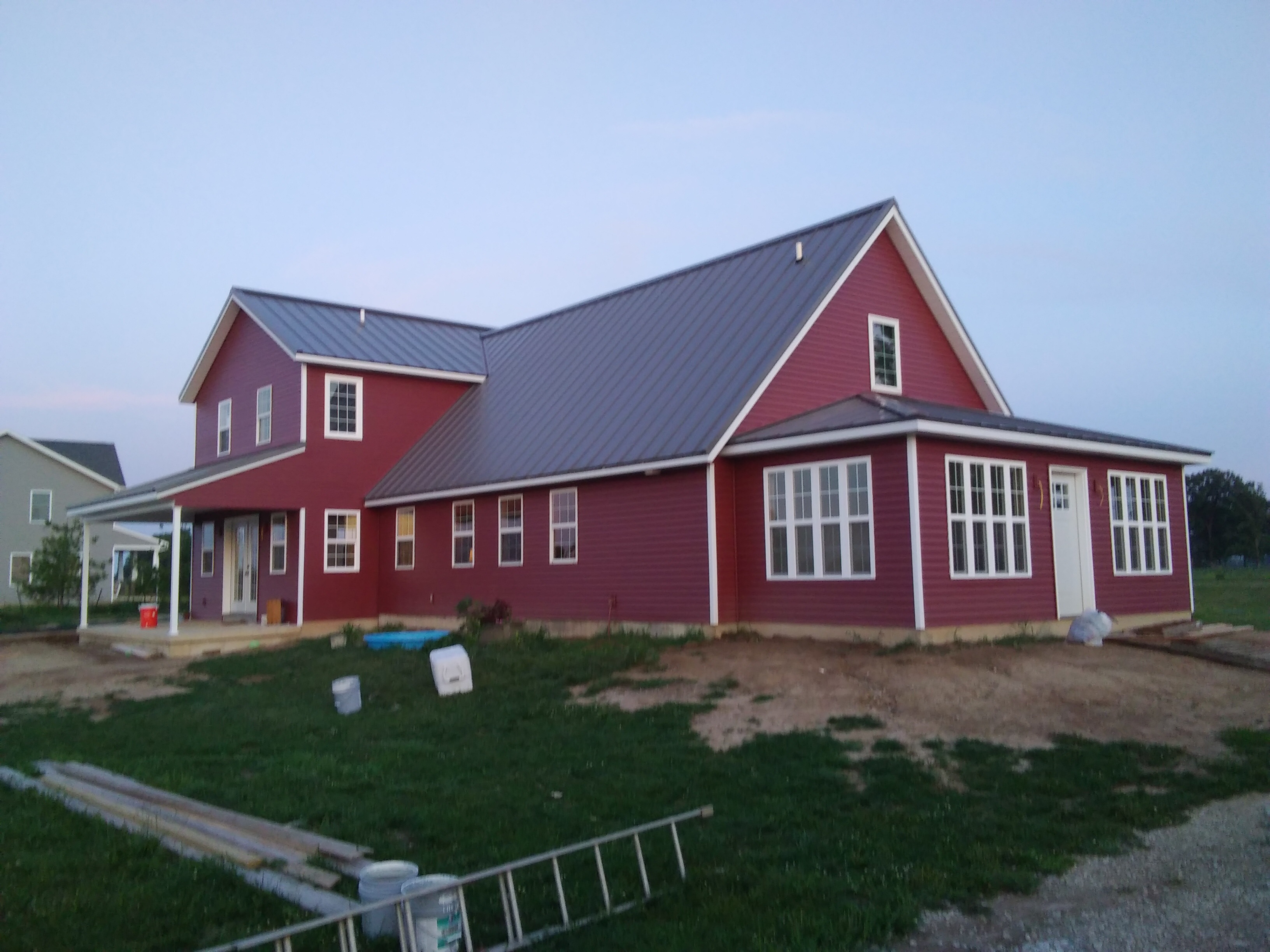 I sat down with my mother-in-law, a homeschool veteran if there ever was one, and also a researcher by nature, and talked to her about the pressure I felt to make it 'great' and make it 'unique'. She encouraged me that keeping it simple is a beautiful and brilliant way to homeschool in this season of life. Go back to the root of homeschooling. It is meant to give us the freedom to be down to earth and teach our children in the way they each learn best. It doesn't have to be a lot of table work or a lot of busy work. There doesn't have to be an elaborate craft every single week for my child to grow up and be a straight-A student. Those
things are not bad by any means! But if they add stress to the school environment because they do not really fit into our family's season this year, then it is okay to let them go. They'll have their turn…maybe once a month, maybe when the mood strikes, or maybe through a co-op. So, I did a little of my own research on what knowledge was most important to gain in first grade and decided on two main subjects, with the other subjects being more laid back and flexible. I also decided for my kindergartener that I wasn't going to use a lot of curriculum but rather do one series that worked great for my eldest and then do flash cards, activity books, and books on cd for her- no need to get intense at the age of five. I did not venture on Pinterest for anything school related this year. I ordered what we needed for the main goals; we were gifted some flash cards and found some manipulatives at garage sales, as well as lots offabulous children's literature.
I created a 'Morning Basket' that has something pertaining to history or social studies in it as well as our current fiction book. It also contains our evening books which are the Bible, Answer's for Kids, and a fiction book we read with their father. Whenever we find the time before lunch to dive into our two morning books, the youngest two children (ages 3 and 1) play quietly around close that enough they can hear. The older two sit close and listen. During afternoon nap time when the youngest two are napping, I set up homemade dividers in the middle of the table for the older two. They each get a tea light in their spot and choose a mug of tea for the school hour. At this point we sit and focus on their studies for about an hour or so and we seem to get through all that we need to. I have found that it works best for them not to take breaks between topics because they struggle going in and out of play time/school time. So, we make that cozy environment and settle into it. We have found a good rhythm where they have learned to focus on their own work when I'm working with the other and I've learned its okay to include them in on each other's schoolwork. I'll even task my oldest to working on the alphabet or numbers with my kindergartener, he loves doing that! I've heard that teaching is the best way to remember what you've, learned so I figured it can't hurt to have him teach herfrom time to time.
All in all, I kept it simple this year, and so far it's going great. School time is the smoothest time of our day, and one I really look forward to and the children seem to be
adjusting to school days as well. They like the work I have for them. None of us seem to be overwhelmed by what is set out before us, and when we wrap it up for the day they aren't bouncing out of their skin because they sat to long. It works for us! We still enjoy a craft here and there, a hike, a field trip, playing outside of course, and as the seasons call for it I have been teaching my eldest how to do some home canning and cooking in the kitchen. There's so much freedom in homeschooling. Thankfully, that includes the freedom to keep it simple!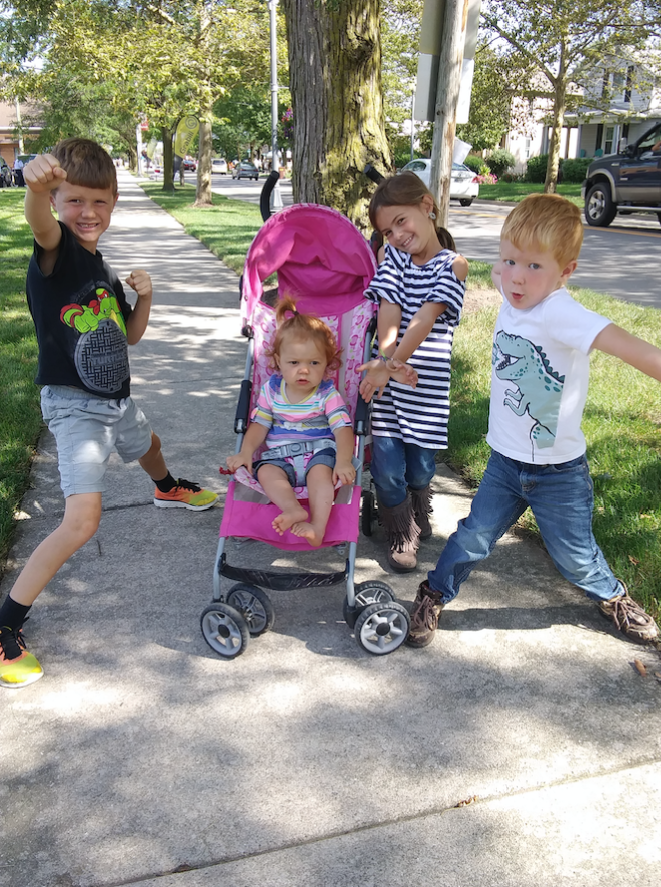 I hope all of you homeschooling moms out there find the right rhythm for you and your family and are not afraid to embrace a rhythm that might be a little different from what is trending right now. Each family thrives differently, you have the joy and the freedom to figure out what makes you and yours do just that, thrive.
Wishing you peace with plenty!
Household Tip

:

 Save the peels from any citrus you consume and simmer them in a little saucepan on your stove with water, whole cloves and cinnamon sticks…your home will smell heavenly!!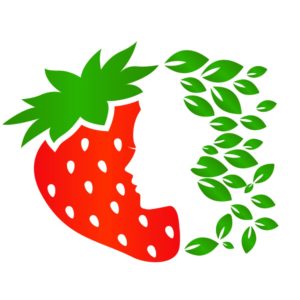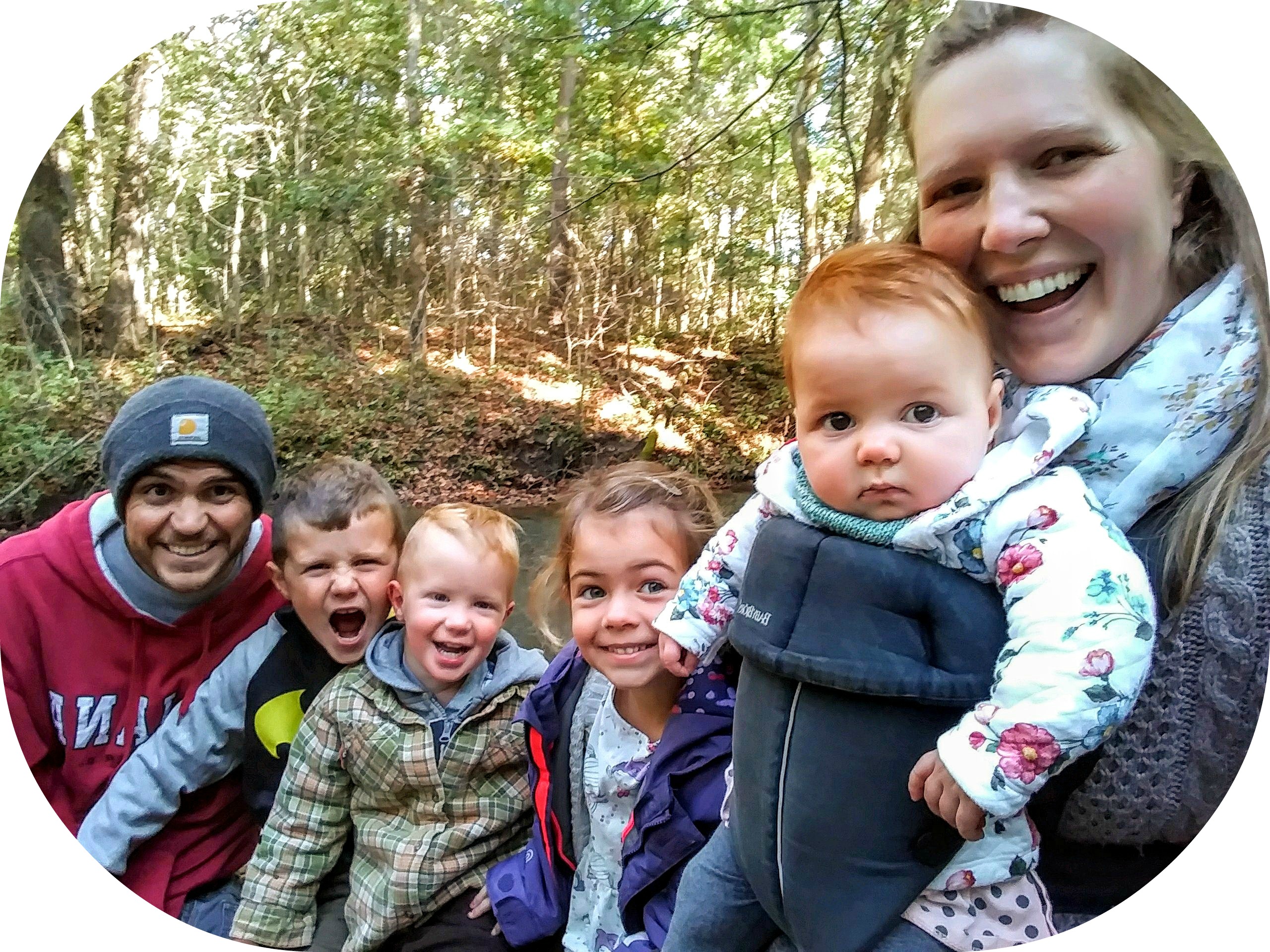 Kelsey is a follower of Jesus Christ. Her and her husband are trying their hand at homesteading in rural Indiana while raising a growing brood of lively children with big personalities. They have five children, one of them still a 'bun in the oven'. She loves to garden, raise chickens, hike, camp, knit, watercolour paint, drink tea, make my home cozy, impromptu visitors, read, cook and bake, home can delicious food and above all spend time with her family. She and her husband really love a simple life that exemplifies beauty and goodness in the midst of a broken world. One of Kelsey's long term goals is to one day own a quaint knitting shop in the middle of their orchard with a couple of sheep grazing on fallen apples nearby…if I could just convince her husband about the sheep. 🙂